Landmark History
The Sonoma Hotel building was built in 1872 by German immigrant Henry Weyl. Weyl opened a dry goods store and a butcher shop on the street level and a community/social hall on the second floor. In the 1920's the Sebastiani family opened the Plaza Hotel and began its long and wonderful career as a charming local Inn. You might think you are in a countryside hotel in Provence with its old rustic charm, extra wide halls, beautiful fir paneling, original Sonoma stone fireplace, claw foot tubs, and clapboard ceilings. Considered by many "the Jewel" of Sonoma Plaza, the Sonoma Hotel continues to be a sought out destination by guests. One former guest, Ms. Maya Angelou, wrote "Gather together in my name" while staying at the Inn.
Historically significant and abundantly picturesque, the delightful town of Sonoma has enjoyed a colorful and rich past and is considered the "cradle of California History." The Miwok Indians first chose it as a sacred meeting ground. Soon after The Sonoma Mission was the last site of the 21 missions founded by Fr. Junipero Serra, and later, General Vallejo established his home and Mexican Military Outpost here. In June of 1846, General Vallejo's reign ended when a group of semi-military Americanos raised California's Bear Flag on the Sonoma Plaza, proclaiming California an American Republic. In 1862, Count Agoston Haraszthy, a Hungarian Nobleman, planted 500 acres of the finest cuttings from Europe and built a winery east of the pueblo. Here the first growth of California's world class wine production began and still flourishes today.
The Hotel in 1872
Vintage 1872 image of the hotel
1880's Hotel on an empty Plaza
Sonoma Plaza around 1880 with Sonoma Hotel in the background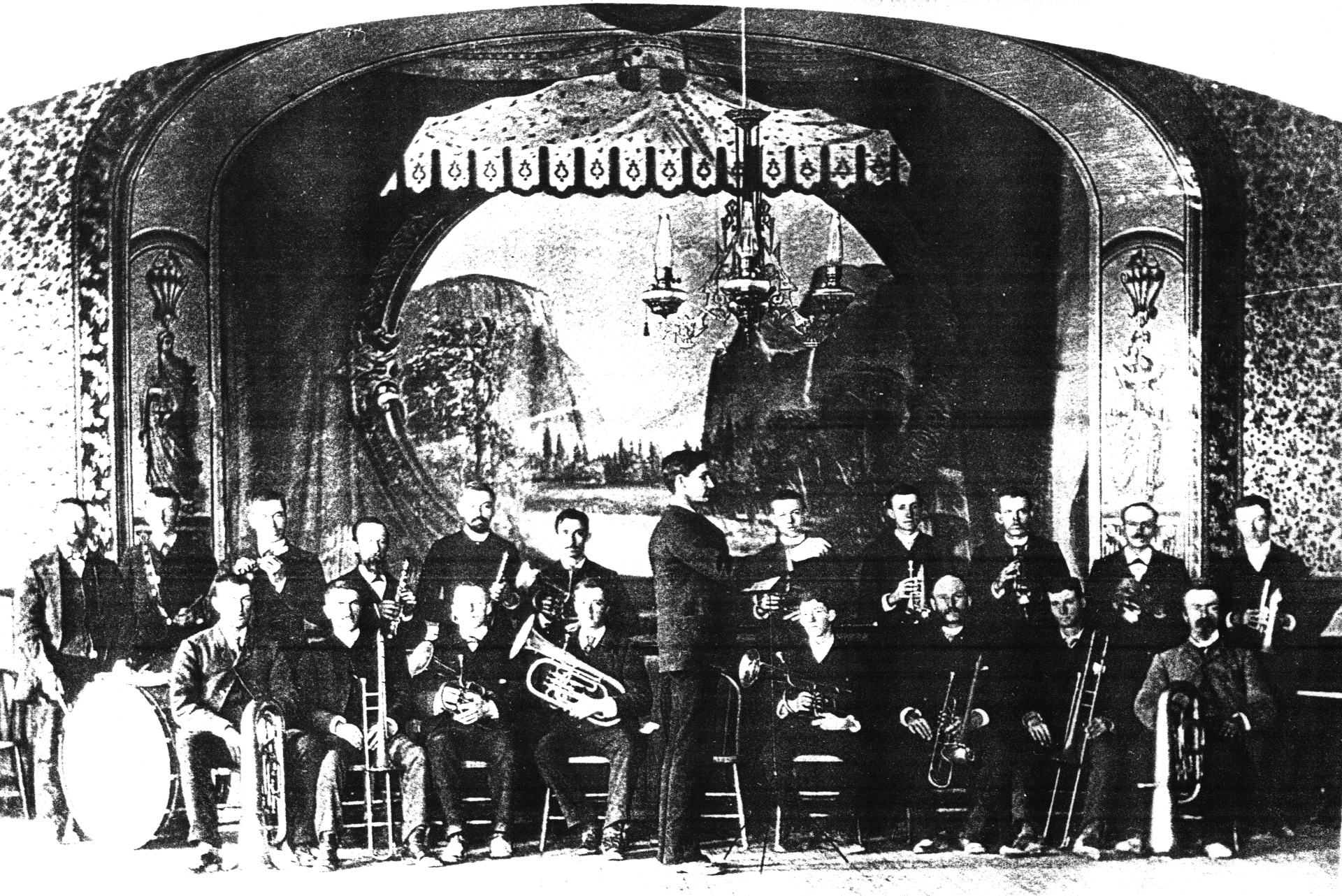 Sonoma Hotel Stage on Second floor
In the late 1800's our second floor was an auditorium for local bands and town meetings.
Sonoma Hotel in 1922 with second floor balcony
The top two floors of our building were turned into a hotel by the Sebastiani family
Sonoma hotel in the 1950's
Front of hotel in the 1950's